Cincinnati Workers' Compensation Lawyer
Suffering an injury in the workplace can be a huge health and financial setback. You might suddenly find yourself faced with a sizable medical bill, not to mention being unable to work, and even unable to care for or provide for your family and loved ones. Workers' compensation law is meant to provide monetary benefits to employees who sustain injuries while on the job, and benefits to the dependents of those who lose their lives due to work-related accidents or illnesses. If a workplace injury prevents you from returning to work, you should seek legal representation from a Cincinnati workers' compensation lawyer who has experience with the Ohio workers' compensation system.
Workers' compensation benefits can help you offset these costs. At Young, Reverman & Mazzei, our
Cincinnati personal injury lawyers
work regularly with Cincinnati residents as they file claims for their work-related injuries. Get in touch with us today at
513-854-8885
 to schedule a free consultation with our Cincinnati workers' compensation lawyers.
What is Workers' Compensation?
Workers' compensation is a state-mandated system designed to protect employees who suffer injuries or illnesses on the job; whether while typing on a computer keyboard in an office or by being struck by a falling object on a construction site. The employers are required to foot the bill for such injuries and damages, no matter who was at fault. This means that even if an employee was careless and is largely to blame for their injuries, they will still be eligible for workers' compensation benefits. However, in exchange for these benefits, the injured employee effectively forfeits their right to sue their employer for damages following a workplace accident. More on this later.
Related: How Does Workers' Comp Work in Ohio?
How Do I Know if My Injury is Covered by Workers' Comp?
Any accidents that occur at work or while performing work-related duties are covered under the workers' compensation law. This includes any traumatic injuries that may occur due to an accident, as well as illnesses or injuries that develop over time in the scope of an employee's work. It also includes injuries that occur off-site, as long as the employee was carrying out their employment duties. For instance, an employee who is injured in a car accident while delivering products on behalf of their employer will be covered. Injuries or illnesses might also be covered even when the employee was on a lunch break. The following are examples of other
work-related injuries
that might be eligible for compensation:
Pre-existing conditions that are aggravated or accelerated by the workplace
Diseases that an employee contracts from exposure to toxins in the workplace
Injuries caused by company facilities or equipment
Injuries caused by work-sponsored activities (e.g., during a team-building trip)
Injuries resulting from physical and mental strain from increased work-related stress or work duties
Injuries resulting from repetitive motions
The following kinds of injuries are usually not compensable under workers' compensation law in Ohio:
Injuries suffered while intoxicated on drugs or alcohol
Self-inflicted injuries
Short-term and common illnesses like colds or the flu
Pre-existing illnesses or injuries except those made worse by job conditions or duties
Injuries that occur outside of the workplace such as at the grocery store (unless you were performing job duties at an off-site location)
Related: Am I Eligible for Workers' Compensation Benefits?
What Are the Types of Workers' Compensation Benefits in Ohio?
Every workers' comp claim is unique, that's why the Ohio Bureau of Workers' Compensation (BWC) tries to account for all situations by offering different kinds of
benefits
as follows:
Temporary Total Compensation: this is meant to compensate an employee who becomes disabled because of a workplace injury or occupational illness
Permanent Partial (PP): this is meant to compensate an injured employee when a certain amount of permanent damage occurs, such as loss of hearing, vision, or amputation from a work injury
Percent of Permanent Partial (%PP): this is meant to compensate an injured employee when a percentage of permanent damage or lasting effects occur. An example would be a broken leg or arm that can no longer extend to its fullest degree.
Lump-Sum Advancement (LSA): this is the prepayment of future compensation, specifically meant for financial relief and rehabilitation purposes. It ideally compensates an injured employee for things like home/car modifications, household bills, etc.
Lump-Sum Settlement (LSS): this is a written agreement meant to close a claim or part of a claim based on the terms outlined by the settlement agreement in question. Employees can enter into an LSS agreement either at the BWC level, or the court level.
Facial Disfigurement (FD): this is usually a one-time award granted to the injured employee for any visible damages to their head or face, with the potential of impairing their ability to secure or retain employment in the future.
Survivor Benefits (Death Claim): this is filed by the dependents or spouse of an injured employee who died from an workplace accident or occupational disease
What Should I Do if I'm Hurt on the Job?
It is very important to follow the steps outlined below:
Inform Your Employer that You're Hurt
If you sustain an injury while on the job, you first want to report the injury to your employer or supervisor immediately. You should then complete an accident report in writing and submit it to your employer. Be sure to report any injury even if you think it's minor and won't require medical treatment.
Get to a Doctor as Soon as You Can and Follow Your Doctor's Instructions
Following the accident, you should get medical treatment immediately. Let the doctor know how you sustained the injuries, and that you were working when it happened. You can be treated by any doctor or an emergency room for your initial treatment. However, you should then go to an Ohio BWC certified medical provider.
Start and Keep a Written Record of Your Injury and Symptoms
It's also wise to keep a thorough record of the dates and timeline of your injuries and treatment, as well as what was said during the interactions you had with your employer's insurance company or their representatives. This should help prevent you from forgetting important details about your case.
Take Photographs of Your Injury, if Visible
Be sure to also take photos and/or videos of the scene of the accident and the injuries you sustained. These will come in handy when making a compensation claim as you can submit them as evidence. You also want to take your videos and photos from a variety of angles so that they can support your claims better.
File a Workers' Compensation Claim with the Assistance of a Workers' Compensation Attorney
Ohio has a monopolistic workers' compensation system, meaning that claims can be filed throughout the state. The proper forms can be obtained through your employer or the Ohio Bureau of Workers' Compensation website. To have better chances of getting the maximum benefits possible for your case, consider leveraging the services of an experienced workers' comp lawyer to help you
file your claim
.
Rest and Recuperate
As soon as you get all the details about your workplace accident, we will get to work and handle the legal side of things on your behalf. We will handle everything from dealing with your employer and their insurance provider to litigating the case in court. This should give you ample time and space to focus on making a full recovery.
How Can a Cincinnati Workers' Compensation Lawyer Help Me?
The following are some of the reasons why you should hire a workers' comp lawyer:
Case Preparation
Once you choose to work with us, the first thing we'll do is start investigating your claim to establish liability. We'll then start compiling the evidence we gather and build as strong a case as possible.
Settlement Negotiations
Most personal injury cases, including those of workers' compensation, are settled out of court. Your attorney will be responsible for negotiating with the insurance company and your employer to provide the settlement amount you deserve. If they agree to settle for a fair amount, the case will be resolved. If they don't, the case will proceed to trial.
Trial Preparation and Representation
If your employer's insurance provider doesn't want to reach a fair settlement amount, you can always litigate the case in court. Our team of workers' compensation attorneys have extensive trial experience and will ensure that they present a bulletproof case in court so that you win the maximum benefits possible.
How Much Does a Cincinnati Workers' Compensation Attorney Cost?
At Young, Reverman & Mazzei law, we work on a contingency fee basis. This means that you don't have to pay us anything upfront; all the legal fees and costs incurred from handling your case will be paid from the compensation benefits you are awarded at the end of the case. If we lose, you won't have to pay us anything.
Steps for Filing a Workers' Compensation Claim in Ohio
Report Your Injury to Your Supervisor by the Deadline: You should ideally report your injury in writing. Failure to report your injury could mean that your employer won't initiate the claims process.
Attempt to Informally Resolve the Claim: It's always a wise idea to resolve the claim informally to save both sides time and resources. However, in case you're unable to settle the claim informally, proceed to the next steps.
Contact a Qualified Workers' Compensation Attorney: Reach out to an Ohio workers' compensation attorney. This will ensure that your rights are well protected throughout the claims process and that you have a better chance of receiving your workers' comp benefits in full.
File Your Petition for Benefits: This is meant to formally appeal the decision that the insurance company made regarding your claim. Your lawyer can guide you on how to file it appropriately.
What Responsibility Does the Employer Have in the Workers' Compensation Process?
The following are some of the responsibilities your employer has during the workers' compensation process:
Carrying workers' compensation insurance for every employee, no matter their immigration status
Reporting any incident to the BWC where an employee is involved in an accident at work
Tracking the recovery progress of an injured employee
Forwarding medical bills an injured employee incurs to the insurance company for payment
Promptly report any disability an employee suffers to the BWC when they are notified or learn that an employee has been disabled following an occupational disease or a workplace accident.
What Are My Rights After an On-the-Job Injury?
The following are some of the rights you're granted under workers' compensation law:
A right to access workers' compensation benefits, no matter your immigration status
A right to refuse any offer made by your employer or their insurance company to settle your workers' compensation
A right to choose your doctor
A right to hire a workers' compensation lawyer
A right to appeal any denied workers' comp claim
A right to receive workers' compensation even if you're paid in cash
A right to settle your claim and resign
What Can I Do if My Claim is Denied?
Sometimes, you might file a claim and it gets denied. According to the BWC, most
claims are denied
simply due to the injured employee not providing adequate information. Fortunately, you can always appeal the initial decision and still get your workers' comp benefits. The state of Ohio has three levels of appeal: District, Staff, and Commission. From the district level, appeals can proceed to the other levels as needed. However, at all levels, hearings will take place within 45 days of filing the appeal. If denied again, you have 14 days to file an appeal at the next level.
Are There Deadlines for Filing a Workers' Compensation Claim in Ohio?
In Ohio, the amount of time injured employees are allowed to file a claim is one year from the date of the workplace injury. For claims involving occupational disease, you are allowed two years to file a claim.
Related: How Long Do I Have to File a Workers' Compensation Claim?
Can an Independent Contractor File a Workers' Compensation Claim in Ohio?
Independent contractors and freelancers are not covered under Ohio's workers' compensation program unless you obtain coverage yourself through the BWC. This is because they are categorized as self-employed individuals, meaning they have no employer to carry workers' comp insurance on their behalf.
Related: Workers' Compensation for Temporary Workers in Ohio
Can You be Fired for Claiming a Workers' Comp Claim?
No. Employers are not allowed to fire you specifically for filing or pursuing a worker's compensation claim. If you feel like you or your loved one was fired for filing a workers' compensation claim, you should contact a highly experienced attorney to review your case and ensure your rights are well-protected.
Can I Sue My Employer?
According to the workers' compensation law, employees forfeit their rights to sue their employer once they receive coverage. You must pursue compensation via workers' compensation, no matter who is at fault. However, there are some exceptions where you can sue your employer:
Cases where your employer committed an intentional tort
Cases where you are wrongfully denied a claim
Cases where a third-party (not your direct employer) caused your injury
What is My Cincinnati Workers' Compensation Claim Worth?
It's normal to want to know how much your workers' compensation claim is worth. Unfortunately, there's no surefire way to calculate the worth of a claim without fast understanding the details surrounding the case. Keep in mind that every injury will be different, and so will how every individual reacts to injuries and treatments. Aspects such as the nature of the injuries sustained, circumstances leading to the injury, disability status, age, and the ability to return to work in the future will all affect the worth of your claim.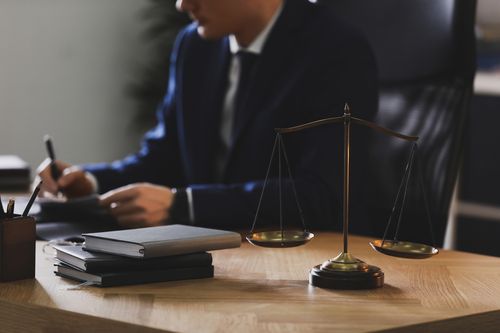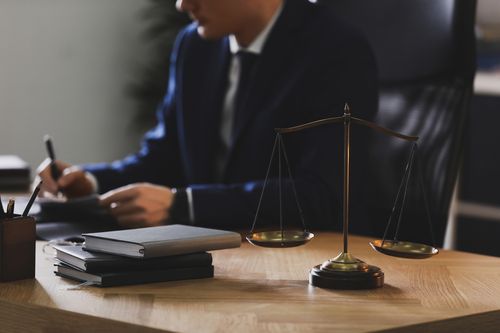 Contact One of Our Cincinnati Workers' Compensation Lawyers Today
At
Young, Reverman & Mazzei
, we are committed to providing injured employees with the advice and representation they need to fully recover from a workplace injury. If you or a loved one was injured at work, our team of Cincinnati workers' compensation lawyers can get you the financial support you need to make a full recovery. Get in touch with us today at
513-854-8885
 or submit the form below to schedule a free case evaluation with a workers' comp lawyer and find out more about how we can help.
"Jay bolton really took care of me and cared about my case and time. Great attorney very professional gets the job done!"
"Excellent group of Attorneys and staff, they were a tremendous help to my family and I."
I work with this office on a daily basis. Always prompt on returning emails and phone calls. We enjoy doing business with this firm.Highly recommended.