Are you an Ohio worker who has recently had a workers comp claim denied? It can be frustrating and overwhelming to navigate the appeals process, especially when your financial stability and wellbeing are on the line.
Below, we'll walk you through everything you need to know about appealing a denied workers' comp claim in Ohio, including tips for presenting a strong case during reconsideration.
What Should Your First Step Be If Claim Was Denied?
If your Ohio workers comp claim has been denied, you have the right to file an appeal. The first step in the appeals process is to file a notice of appeal (otherwise called a Request for Reconsideration) with the Industrial Commission. This must be done within 30 days of receiving notice of the denial.
Once the notice of appeal is filed, the matter will be set for hearing before a staff mediator.
Appeals and Reconsideration Process in Ohio
The Request for Reconsideration will be reviewed by a staff member of the Industrial Commission, who will then make a recommendation to the Commissioners. The Commissioners will vote on whether or not to grant reconsideration. If they do, your case will be set for a hearing before an Administrative Law Judge.
At the hearing, both you and your employer will have the opportunity to present evidence and witnesses. The Judge will then issue a decision, which can be appealed to the full Commission.
The appeals process can be complex, so it's important to seek out legal assistance if you've been denied workers' compensation benefits in Ohio. An experienced attorney can help you navigate the system and ensure that your rights are protected throughout the process.
Reasons for Denial of a Claim
There are a number of reasons why a workers comp claim may be denied in Ohio. The most common reason is that the employer does not have workers' compensation insurance.
Other reasons for denial include:
The worker did not give notice of the injury within 30 days
The worker did not see a doctor within 14 days of the injury
The injury is not covered by workers' compensation
The worker returned to work before receiving medical treatment
The worker did not miss any time from work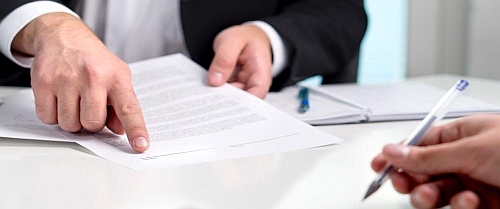 What Documents Will You Need for Your Appeal?
To give your appeal the best chance of success, make sure you have all the necessary documentation and proof to support your claim. This may include:
Medical records and bills
Workers' compensation insurance policy information
Employer information (e.g., payroll records, job descriptions)
Witness statements from co-workers or others who saw the accident or injury happen
Photographs of the accident scene or injury
Police reports (if applicable).
By gathering all this evidence upfront, you can be prepared for whatever comes up during the appeals process.
What Types of Workers Comp Claims Are More Successfully Appealed?
There are many different types of workers compensation claims, and some are more successfully appealed than others. In general, claims that are denied due to technicalities or errors are more likely to be successful on appeal than those that are denied for other reasons.
For example, if your claim is denied because the insurance company says you did not report your injury within the required time frame, an appeal may be successful if you can show that you did in fact report the injury within the required time frame.
Similarly, if your claim is denied because the insurance company says you did not have a valid workers compensation policy at the time of your injury, an appeal may be successful if you can show that you did in fact have a valid policy in place.
If your claim is denied for any other reason, such as being found ineligible for benefits or having your benefits terminated, it may still be possible to succeed on appeal depending on the specific circumstances of your case. An experienced worker's compensation attorney will be able to review your case and advise you on whether an appeal is likely to be successful.
It is important to note that even if your appeal is successful and your claim is approved, you may not receive retroactive benefits from the date of your injury. In other words, you will only start receiving benefits from the date that your appeal is approved.
Call Our Ohio Workers Comp Lawyers for Help!
If you've been denied workers' compensation in Ohio, you may be feeling overwhelmed and unsure of what to do next. The good news is that you have options for appealing the decision and getting the benefits you need and deserve. Our experienced workers' compensation lawyers at Young, Reverman & Mazzei can help you navigate the appeals process and fight for the best possible outcome for your case.
We understand the challenges that come with being denied workers' compensation, and we're here to help you every step of the way. We'll work tirelessly to get you the benefits you need to support yourself and your family while you recover from your injuries.
Contact us today to learn more about how we can help with your workers' compensation claim.