Workers' compensation affects every employee. Injuries can happen anywhere at any time. You could be at work and suffer a slip and fall. Or you may be operating a piece of equipment that hasn't been repaired properly. Depending on the type of work you do, a workplace accident could leave you seriously injured.
The good news is workplace injuries are covered by workers compensation insurance. All you have to do is file a claim with your company's human resource manager. If the claim is approved, you'll start receiving replacement wages right away. If, however, your claim is denied, you may need to call an experienced workers compensation lawyer in Cincinnati.
When clients call our office and complain that they were hurt at work and were denied workers comp benefits, they are angry. When you work for a company, be it for years or months, you should be able to trust that they'll protect you.
If you get hurt on the job, the last thing you should have to worry about are medical bills. You also shouldn't have to worry about paying your own bills while you're out of work. These things should be covered by your employer. If not, you may have a claim for damages.
What Is Workers' Compensation?
Workers' compensation is insurance coverage available to business owners who have more than 1 employee. Very few employers are exempt from carrying workers comp insurance. This insurance is meant to cover any medical bills or wages employees lose due to a workplace injury. If you learn the hard way that your employer doesn't have coverage, you need to call our office right away.
In Ohio, you don't have the right to sue your employer for damages if you get hurt on the job. If this were the case, most companies would go bankrupt in no time. Companies simply can't afford to pay out damages every time an employee gets hurt. This is why they carry workers compensation insurance.
If you aren't sure if your employer is required to cover your injuries, call and talk to a skilled Cincinnati workers comp lawyer.
Did You File a Claim With Your Employer?
If you get injured and suffer financial damages at your workplace, you need to file a workers' compensation claim. You can do this through your human resources manager. Every company has their own policy when it comes to workplace accidents. If you don't follow this procedure, you risk having your claim denied. This is the last thing you want to have happen. But if it does, there is help.
If your claim is denied for any reason, you should call and talk to someone at our office. We meet with clients who have been hurt on the job all the time. Often, the story they tell is rather similar. They got hurt on the job, but nobody was around to witness the accident.
Or they didn't know they had to fill out an incident report, so they waited a couple days to report the injury. While these things seem minor, they can make the difference between having your claim paid and having your claim denied.
Thankfully, an experienced Cincinnati injury attorney can help. They'll reach out to your employer and find out exactly why your claim was denied. If need be, they'll file an appeal to have your claim reviewed. If this fails, you still have options. If your employer or their insurance company still refuse to pay, you can file suit.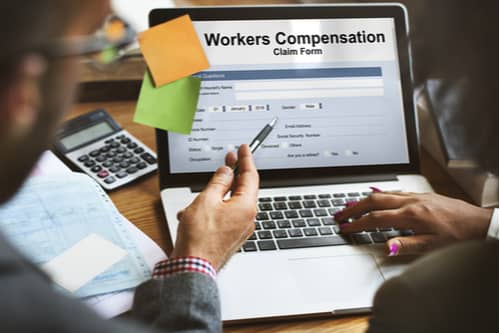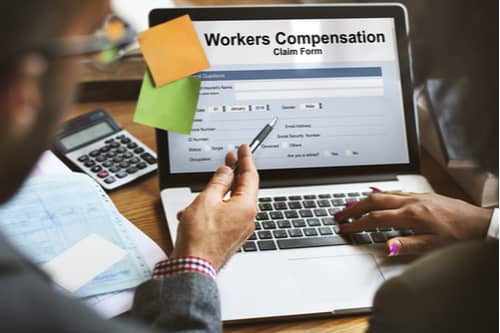 What You Need to Know About Workers' Compensation:
There are certain things you need to know about workers compensation law. These things can make a big difference with your case. Making a minor mistake can cause your claim to be denied. You may think it's covered because you initially were treated by a doctor. However, if you don't follow the proper procedure, your claim can be denied after the fact, and you won't receive benefits.
Here are a few things you should know about workers compensation law in Ohio:
Remember the Deadlines:
One of the most important things you need to know about is workers comp deadlines is that you must submit your claim on time. The Bureau of Workers' Compensation (BWC) has a clear set of rules regarding workers' compensation deadlines in Ohio:
An individual has 12 months to file their claim in Ohio
The BWC will decide your claim within four weeks
If denied, you only have two weeks to appeal the judgment of the BWC
You Must See a Company Approved Doctor:
You must see a company-approved doctor as soon as you sustain your injuries. This will help you recover quickly. It also helps document your injuries.
Only work with an approved doctor. Ohio workers comp laws require that you only see a doctor that has been approved by the state and chosen by your employer. If you see another doctor who isn't approved, your claim will be denied.
You also need to comply with the doctor's treatment plan. If you don't show up for physical therapy or miss doctor's appointments, your benefits will be terminated.
Obligations of Employers
Employers might consider their job done after getting the workers' compensation insurance. However, that is not the case. They have obligation to make sure your claim is handled properly. At a minimum, they need to make sure they do what they can to ensure your claim is paid.
As mentioned above, according to the BWC sections 4123.83, 4123.01, and 4123.35, every business with more than one employee must carry workers' compensation insurance in Ohio. Moreover, the employer must also report all employee injuries to the BWC within seven days.
One final obligation your employer has is to make sure you don't return to work until the doctor clears you. If they try to force you to return early, make sure you let your Cincinnati workers comp lawyer know.
Meet With an Experienced Cincinnati Injury Attorney Right Away
Workers' compensation laws are complex and not easy for everyone to comprehend. Therefore, you should meet with a legal professional right away. Let an experienced Cincinnati injury attorney guide you through the process.
The lawyers at Young, Reverman & Mazzei are here to help you with your workers' compensation claim in Ohio. You can reach out to our office for your free consultation at any time. Let them focus on the legal side of things while you focus on getting better.