The quality of workplace safety and health program will significantly impact the number and severity of workers' compensation claims. Our Cincinnati workers' compensation attorneys understand that many factors contribute to workplace accidents.
can be reduced by three dollars for every ten dollars spent by an employer on their safety and health program.  Factors contributing to workers' compensation claims include:
Unprofessional behavior, obesity, poor stress management, smoking, and mental disorders such as insomnia
Although younger workers are less knowledgeable and experienced, they may be more likely to take risks that result in injuries and accidents.
Older workers are less likely to be injured, but when they are, the recovery process is timely and might incur high costs
The behavior of the workers, including compliance, awareness, and risk-tasking
Working conditions and stress at work.
As of 2020, companies in the private sector in Ohio reported 85,300 nonfatal workplace injuries and illnesses, amounting to 2.4 cases per 100 full-time equivalents, according to a report published by the U.S. Bureau of Labor Statistics.
Understanding Workers' Compensation:
Workers' compensation is a program of insurance that is paid by employers to employees who are injured on the job. Workers' compensation covers medical care, rehabilitation expenses, and any wage loss incurred by injured employees.
Payments like these are intended to provide financial assistance for employees while they recover. They also allow employees to continue providing for the needs of their families in the event of death following an on-the-job accident.
Common Causes of Workers' Compensation Claims:
Although many employees believe their workplace is relatively safe, it can indeed be unsafe, even in a professional office building. Back strains are among the most common work-related injuries. Some common reasons for workers' compensation claims in Cincinnati include inexperienced workers or employees who lack safety procedures training.
Below are some of the most common reasons for needing workers' compensation:
Strain and Sprain Injuries:
It is estimated that strains and sprains account for nearly 50 percent of occupational injuries among workers. These injuries are most often caused by people handling materials or transporting them.
Each year in the United States, 1.5 million workers file workers' compensation claims for strains and sprains. Almost 30% of all claims are for injuries affecting the musculoskeletal system (bones, tendons, muscles, etc.).
Cuts and Punctures:
It depends on the type of company and the industry to determine which type of injury is the most common. For example, in all industries except small businesses, sprains and strains are the most common kinds of injury. For small businesses, however, it is dislocated fingers, broken bones, and other injuries.
In the manufacturing and construction industries, many workers' compensation claims are most often related to eye injuries. Cuts and punctures are the most common workplace injuries, followed by sprains and strains.
Sharp office equipment or tools can cause cuts and punctures. Others may result from ragged edges, modified equipment, glass, knives, box cutters, or hazardous floors. Cuts and punctures often occur on the hands and fingers, the parts of the body most vulnerable to injury.
Unfortunately, many workers can no longer work after sustaining injuries to their hands, as they can no longer drive or hold objects. If you have experienced such an injury at work, you can get in touch with qualified Cincinnati workers' compensation attorneys about your case.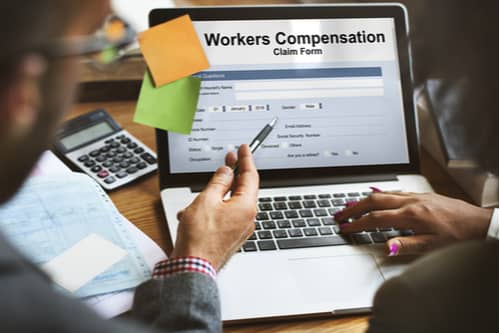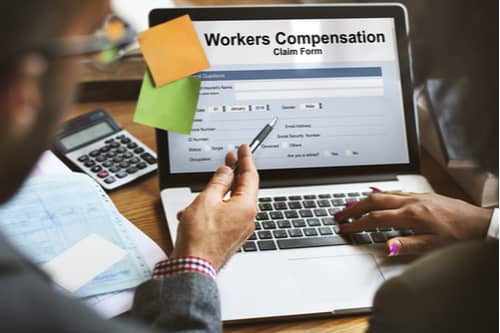 Injuries Caused by Severe Cuts or Lacerations:
There are many types of cuts, most of which do not require a lot of time away from work. However, severe cuts can be quite damaging and may require immediate medical attention. Severe cuts penetrate the skin and may lead to muscle and tendon damage. In extreme cases, reconstructive surgery may be required.
A worker with an impaired limb may not be able to return to work following a severe laceration. Amputations and permanent muscle and nerve damage can result from severe lacerations. Cincinnati workers' compensation attorneys can help you in your difficult times.
Additionally, infections can seriously damage the brain and organs, and sometimes even cause death for individuals suffering from deep lacerations. Deep lacerations are often caused by:
Objects that are sharp or breaking glass can result in cuts
Machines that are too heavy can also cause injuries
An avulsion is the separation of skin from the body by a machine or other object
An abrasion that looks like a rash after being struck by a work-related vehicle
Preventing Accidents, Injuries, and Claims:
Workplace safety measures begin even before an employee is hired. Companies can take the following steps to prevent injuries and reduce the risk of workers' compensation claims:
HR staff should evaluate behavioral and personality traits such as resilience, compliant or disobedient behavior, and risk-taking.
Emphasize to prospective employees the importance of following safety procedures and the company's safety culture.
Educate and train new employees on the duties of their jobs, occupational hazards, and the importance of following safety procedures.
The company's safety procedures must be enforced in every aspect, recognizing and rewarding those employees who follow procedures and imposing concrete penalties for those who do not.
Ensure each employee is equipped with appropriate Personal Protective Equipment (PPE).
Identify safety shortcomings and update safety procedures as necessary after investigating and reviewing near misses, injuries, and work practices.
Ensure staff meetings and employee performance reviews are devoted to discussing the importance of security at facilities and compliance with security policies and procedures. The core objective at all times must be having your employees safeguard their welfare.
Call Our Cincinnati Workers' Compensation Attorneys:
The employer's insurance company may attempt to deny your claim for compensation if you have been injured at work. You certainly have a right to get reimbursed for any injuries sustained while executing your employment duties.
We can help you fight for workers' compensation benefits if you schedule your first consultation with our personal injury lawyer in Cincinnati at our law firm today. Call us now about your case.