We always tell our clients that, if they're involved in a car accident, that they need to follow certain steps. If they skip just one of these steps, they can jeopardize their chance to be compensated for any injuries sustained in the crash. Of course, all our Cincinnati accident attorneys can do is give advice. We cannot force our clients to follow it. Sourcing witness statements depend on following the procedure.
The first thing you need to do is call 911 immediately after the crash. The dispatcher will send out a team of officers to do a thorough investigation of the accident. They will also notify the local ambulance service that they need to dispatch at least one vehicle to the accident scene.
The second thing you need to do is go to the hospital. It's critical that you see a doctor as soon as possible after your accident. This way, they can make sure you're okay. They can also document any injuries you suffered. Your car accident lawyer in Ohio is going to need this documentation later.
Finally, the third thing you should do after a motor vehicle accident is call one of our Cincinnati accident attorneys. This way, they can review your case, talk to the witnesses, and gather the evidence necessary to prove your case. Here, we will talk about the role eyewitnesses play in your car accident lawsuit. If you still have questions after reading this article, feel free to contact us directly.
The Police Will Search for Eyewitnesses When They Investigate the Crash
When the cops arrive at the accident scene, the first thing they'll do is secure the area and make sure everyone is okay. After they do this, they will start their investigation. They'll talk to both drivers and get a statement from each of them. They'll take pictures of the accident scene and document the damage done to the vehicles.
Another important thing the cops will do is talk to any eyewitnesses. They will not only get their statement, but they'll also get their contact information. Your car accident lawyer in Ohio will need this contact information so they can speak with the witnesses later, if need be.
Witness Statements May Not Always Help Your Case
It's important to remember that some eyewitness statements can hurt your case rather than help it. For example, if one of the witnesses was a passenger in the other driver's vehicle, they aren't going to be impartial. They must have some sort of relationship with the other driver. The odds of them admitting that their friend or family member was at fault are slim to none.
There are other times, however, when an eyewitness can be critically important to your case. Your Cincinnati accident attorney may find that a witness saw the entire crash unfold. If they can testify that the defendant was the responsible party, it can help prove your case and get you the damages you deserve.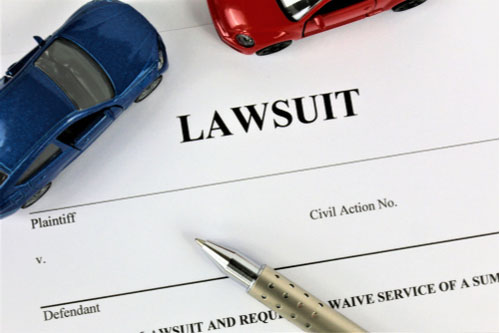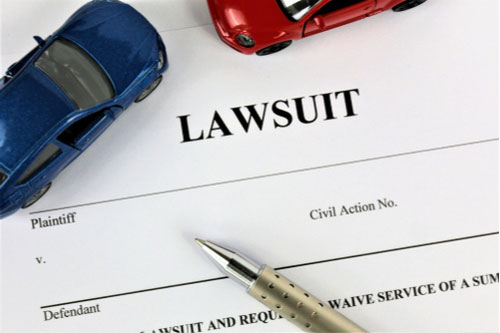 Your Cincinnati Accident Attorney May Have to Track the Witnesses Down
One of the biggest mistakes an accident victim can make is agreeing to not call the police. When you do this, you forsake the chance of having the cops do a thorough investigation of the crash scene. You'll also lose the chance to talk to any witnesses.
It is almost impossible to track down eyewitnesses after the fact. On top of that, while people are usually willing to tell the police what they saw, they aren't as comfortable sharing this information with a car accident lawyer in Ohio. You are a virtual stranger to them. They have absolutely zero incentive to get involved in some stranger's lawsuit.
It's Very Hard for Your Car Accident Lawyer in Ohio to Force a Witness to Testify
Even if your Cincinnati accident attorney doesn't have to track the witness down, that doesn't mean the witness will be willing to speak with them. As mentioned above, many witnesses have no interest in getting involved in your civil lawsuit.
They have no stake in the matter. Even worse, they may fear that they can bring harm to themselves by getting involved. They have no idea how the defendant will react if they testify in court. Even if they don't appear in court, if the defendant sees their name on an affidavit, it can still hurt them.
While it is true that your car accident lawyer in Ohio can force them to testify via a subpoena, that doesn't mean you can force them to say what you want them to say. They can always say that they don't remember or that they didn't see what happened.
You can try to impeach them by introducing a copy of the witness statements they made to the police. However, this just makes your Cincinnati accident attorney look like a bully.
There Are Other Ways to Utilize Witness Statements
Even if you can't get the witnesses to testify on your behalf, that doesn't mean you can't use their witness statements. If the witness told the police that they saw the other driver texting at the time of impact, your attorney may be able to use their statement as evidence.
They may not be able to do so directly thanks to hearsay rules. However, they can ask the police officer who was on the scene read the witness' statement directly from their report.
Trust That Your Cincinnati Accident Attorney Knows What They're Doing
As hard as it may be waiting to see what will happen with your case, you have no choice. You need to trust that your Cincinnati accident attorney knows what they are doing. Our associates have decades of combined experience handling car accident lawsuits.
They know how to search for evidence. They also know how to use the evidence they find. Your car accident lawyer in Ohio will do whatever they can to get you the compensation you deserve. We do offer all new clients a free, initial consultation. This gives you the chance to see how our attorneys would handle your case. It also gives our associates a chance to see if your claim has merit.