It's one thing to get into a car accident. You'll have to fight with the insurance company but you'll eventually get paid. But what are you supposed to do when the other driver takes off? Our Cincinnati car accident attorneys will do their best to help.
The Problem With a Hit and Run Accident is That You Don't Know Who the Other Driver Is
It's bad enough when you get into a car accident and the other driver says it was your fault. Deep down you know they caused the crash. But they don't want their insurance rates to go up.
As upsetting as this may be, it's even worse when you have no idea who hit your vehicle. As much as you want your car accident lawyer in Cincinnati to hold them accountable, there isn't much they can do.
It's Frustrating That You Don't Even Know Who You're Supposed to Sue
Most of us cannot imagine crashing into somebody's car and then leaving the accident scene. Not only is this illegal, but it is wrong. According to Ohio Revised Code §4549.02, if you flee the scene of a motor vehicle accident, you can be held criminally responsible. At a minimum, it's a misdemeanor. Under certain circumstances, it can even be a felony.
On top of this, if the other driver ever tracks you down, they will take you to court. Of course, the hardest part of this is finding the person who hit you. They took off for a reason. They are hiding and do not want to be found. This makes your Cincinnati accident attorney's job even harder.
Why Would Somebody Flee the Scene After a Car Crash?
Our car accident lawyers in Cincinnati have handled more than our fair share of hit-and-run accident cases. What we've found is that there are a number of reasons why somebody would flee the scene of an accident:
They don't have car insurance
They are driving on a suspended or revoked license
They are driving a stolen vehicle
They are in the midst of committing a crime
They are under the influence of drugs or alcohol
Of course, there are other reasons why somebody would do this. This is not an exhaustive list. However, this gives you an idea of what goes through the mind of the person who leaves the scene of your accident.
Your Cincinnati Accident Attorney Will Look for Trace Evidence
The most important thing your Cincinnati accident attorney can do is track down the person who crashed into your car. This will be a very difficult task. Their only hope is that the other driver left some kind of trace evidence.
Some of the information that can help your car accident lawyer in Cincinnati find the defendant could include:
Your own statement about what kind of car the other person was driving
Witness statements who can describe the make and model of the car
Intersection cameras that may have caught a picture of the other vehicle
Interviews with local repair shops to see if any cars that meet the description of the culprit have been in recently
Comments and posts on social media discussing the crash.
If your attorney is lucky, they will find this information right away. Unfortunately, it doesn't often work out that way. Your Cincinnati accident attorney may have to hire a private investigator to help. It all depends on how much your case is worth.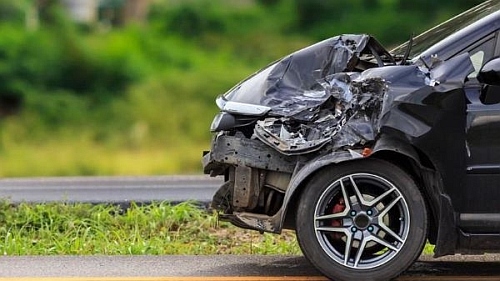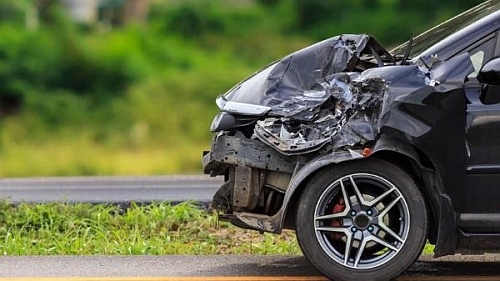 A Witness May Have Seen the Other Driver and Got Their License Plate Number
If you're lucky, a witness will be able to describe the make and model of the car that hit you. Your attorney will have to consult the police report to see what information is available.
You may be even luckier if someone who was in the car with the other driver at the time of the crash comes forward. Every now and then, a person has a conscience and cannot live with what they know.
The Hit and Run Accident May Have Been Caught on Video
Your Cincinnati accident attorney will search for video recordings of the hit and run accident. There could be an intersection camera that recorded the crash. There could even be a CCTV video from a local business or residence that can help.
If your car accident lawyer in Cincinnati is fortunate enough to find a recording of the crash, they will use it to their advantage. They will use this information, combined with the other evidence described above to track the defendant down.
Your Car Accident Lawyer in Cincinnati Can File a Claim Against Your Uninsured Motorist Policy
If your car accident lawyer in Cincinnati is not able to track the defendant down, you still have options. You can always file a claim against your uninsured motorist policy. Typically, this policy only covers about $10,000.
In most of the cases we handle, this would barely cover the repairs to your vehicle. This means you may have to pay out-of-pocket for any other expenses related to the crash.
Unfortunately, Your Uninsured Motorist Policy Does Not Pay Much
Since your uninsured motorist policy will not cover your full damages, you'll have to continue to look for the other driver. You can always hire a private investigator on your own to locate them if need be.
Once you do find the other driver, make sure you let our Cincinnati accident attorneys know. They can always pick up where they left off and file a claim against the driver directly. As long as you are still within the two-year statute of limitations period in Ohio, this shouldn't be a problem.
Your Cincinnati Accident Attorney Can File Suit if You Find the Defendant
Even if your Cincinnati accident attorney finds the other driver, there's a good chance they don't have insurance. If this is the case, you may have no choice but to sue them personally for damages.
The unfortunate thing about this is that there's a likelihood that the defendant has no assets. If they did, they would have probably had insurance to protect those assets.
Reach Out to a Seasoned Cincinnati Accident Attorney for Help Today
Our Cincinnati accident attorneys understand how frustrating it must be to have someone crash into your car and take off. All you want to do is hold them accountable, but you don't even know who they are.
While our car accident lawyers in Cincinnati will do their best to track them down, there is never a guarantee. We can help you file a claim with your uninsured motorist's policy. However, that will likely not cover your damages.
We offer new clients a free, initial consultation. This will give you a chance to sit down with one of our Cincinnati accident attorneys who's handled this kind of case before. They will do their best to find the culprit. If they manage to do that, they'll do what it takes to get you the compensation you deserve.