If you're like most people, you have never needed to hire a Cincinnati injury lawyer. A lot of people deal with divorce and family attorneys. Many others have used trust and estate lawyers at some point in their lives. Attorneys who practice this type of law typically charge an hourly rate. Or they may charge a flat rate for certain services.
When it comes to an accident attorney in Cincinnati, it is quite different. We don't charge our clients an hourly rate. Nor do we charge a flat fee. Instead, our firm is paid on a contingency basis. This means that we do not charge anything upfront. Instead, we receive a certain percentage of your final settlement or judgment.
Here, we will explain how a contingency fee works. We will also describe the benefits of operating under a contingency agreement rather than an hourly rate. If you still have questions or would like one of our Cincinnati injury lawyers to review your case, give us a call. We do offer new clients a free, initial consultation.
Accident Attorneys in Cincinnati Charge a Contingency Fee 
Almost all accident attorneys in Cincinnati work on a contingency basis. It has worked this way for decades. What this means is that your Cincinnati injury lawyer is paid a percentage of whatever monies you receive when you settle your case. If your attorney is able to settle your case without the need for legal action, the contingency rate will be somewhere between 30% and 33%.
If your accident attorney in Cincinnati needs to sue the other party, then the percentage will go up slightly. Instead of paying 33%, you will more than likely pay 40%. There are several reasons for this. One justification for this increased rate is that your lawyer will need to forgo other cases so they can dedicate the time and resources to your case.
This means they will lose income on other cases that they otherwise would have accepted. But the bigger reason is that the amount of work your case will require is ten times what it would be if you didn't need to file suit.
Your Cincinnati injury lawyer will need to draft your complaint and the papers that go along with it. They will also need to go to court for motions and, if necessary, your trial. They will also need to spend an inordinate amount of time with experts, witnesses, and other third parties.
The Law Firm Will Cover Most of the Costs Associated with Your Case
One of the nice things about having your accident attorney in Cincinnati work on a contingency basis has to do with the costs. If you do need to file legal action against the person who caused you harm, there will be a lot of fees and other costs involved. Some of these include the following:
Filing fees
Service of process fee
Depositions
Court recorder
Expert witnesses
Copies
Postage
Exhibits
Travel expenses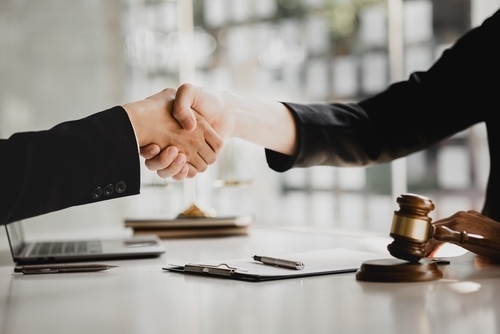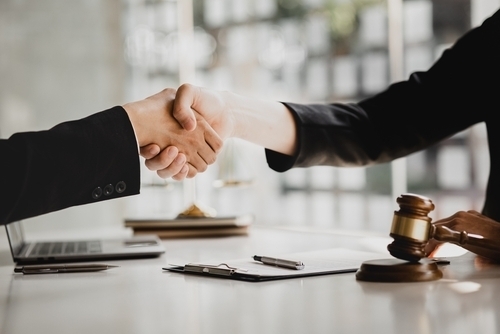 These fees start to add up. If you were paying your Cincinnati injury lawyer on an hourly basis, you would also be paying these fees and costs upfront. When you hire an accident attorney in Cincinnati instead, some of these fees will come out of your settlement proceeds so that you don't need to pay them upfront.
You Do Not Have the Option of Paying by the Hour
Once in a while, a client will ask one of our Cincinnati injury lawyers if they can pay an hourly rate instead of a contingency fee. They don't like the idea of having to pay their lawyer 30-40% of their settlement. This is more common with people who believe their case is worth hundreds of thousands of dollars.
They figure it will be a lot cheaper if they pay by the hour rather than letting their accident attorney in Cincinnati take a chunk of their settlement proceeds. This is not something a Cincinnati injury lawyer would ever do. Not only is it a departure from their normal practice, but they would inevitably run into situations where their fees aren't paid, and they end up losing money.
What Happens if You Don't Win Your Case?
One of the most important things you need to understand about a contingency fee is that your lawyer isn't paid if you lose. Your Cincinnati injury lawyers take a huge risk by letting you pay a contingency fee instead of an hourly rate.
They may put hundreds of hours into your case. If you lose at trial, they are not paid for all of their time and effort. They are so confident that they will be able to settle or win your case, that they're willing to take that risk. This is one of the reasons why we use discretion when it comes to whether we will accept a case or not.
Take Advantage of Your Free, Initial Consultation with a Seasoned Cincinnati Injury Lawyer
When you first call our office, our staff will schedule your free, initial consultation. There are a few reasons why we don't charge our new clients for that first appointment. There's a good chance we are the first accident attorneys in Cincinnati you have ever met with.
You probably have a lot of questions about your case. You'll probably have questions about how the legal process works as well. At the same time, our Cincinnati injury lawyers need to review your case so they can determine if it has value.
Unfortunately, our accident attorneys in Cincinnati cannot accept every case that crosses our desk. There are some cases that are not worth pursuing. However, if your case has value and there is sufficient evidence to prove your case, we would more than likely be willing to represent you.
Since we do offer new clients a free consultation, there is no reason why you should not take advantage of it. If you decide to retain one of our Cincinnati injury lawyers, they will go over their contingency agreement with you. This way, you understand exactly how your lawyers are paid and what fees you may be responsible for.