If you've ever been involved in a car accident, then you know how they can affect your day-to-day life. Not only will you have to deal with the financial consequences – you'll probably also suffer physical injuries. When this happens, you're at the mercy of the insurance companies to take care of you. Most of the time, insurance companies pay accident victims' claims.
However, there are times when they deny your claim. If this happens, you're going to want to talk to an experienced Cincinnati auto accident attorney. Not only will they deal with the insurance company on your behalf, but they'll also make sure you get the compensation you deserve.
Dealing with insurance claims and potentially filing a lawsuit is complicated. The good news is that you won't have to handle this all on your own. Your attorney will go toe-to-toe with the insurance company to make sure you aren't taken advantage of
What Kind of Damages Can You Demand in Your Car Accident Lawsuit?
One thing you may not know is that very few car accident lawsuits in Ohio actually go to trial. More than 95% of these cases are settled long before trial. That's the good news. The bad news is that you never know how much your case will settle for. It all depends on what kinds of damages your Cincinnati auto accident attorney can prove.
Some of the damages you may be entitled to include:
Economic damages such as medical bills and car repairs
Punitive damages which are meant to punish drivers who behave recklessly
Non-economic damages which could be anything from pain and suffering to emotional distress
Let's go over all these damages in more detail to get a better understanding.
Economic Damages:
Economic damages refer to the actual money you paid out in relation to your car crash. These could include any of the following:
Lost wages from time off work
Loss of future income if you become disabled
Medical expenses
Costs of ongoing physical or occupational therapy
Calculating the amount of your economic damages is a difficult task to handle alone. Your personal injury attorney in Cincinnati, Ohio will have to calculate exactly what you lost. This includes any bills that are still due at the time of your settlement. You also have to include your annual wages from the date of your injury until the date you would have retired. Your attorney will also have to estimate future medical bills as part of economic damages.
Non-Economic Damages:
Any damages which result from a car accident that inflicts pain and suffering would be considered non-economic damages. Technically, these can extend to both the injured person and their loved ones. It can include anything that hinders the victim's ability to interact with their family and enjoy their social life.
An example of the non-economic damages would be an accident victim who loses their ability to take care of their children to the extent possible before the accident.
These damages can be very hard to prove. It's not as if the jury would take your word for it. Your attorney will have to find concrete proof that you experienced pain and suffering. If your case settles, your lawyer will have to negotiate the amount of non-economic damages you're entitled to.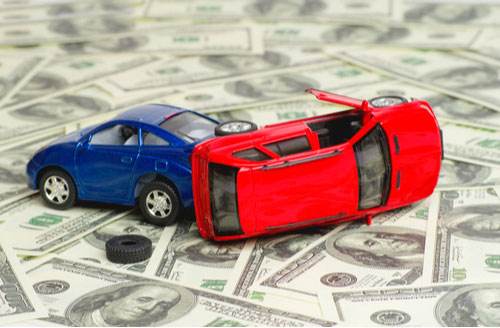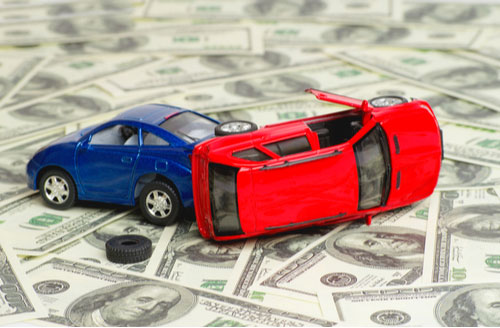 Punitive Damages:
Punitive damages are very rare. The courts only approve them when the defendant acted recklessly or with gross misconduct. If you're settling your lawsuit, it's very unlikely that the defendant's lawyer will agree to pay punitive damages. Knowing that there's no guarantee that you'll receive these through the courts, your lawyer will probably make a concession on punitive damages.
Don't get discouraged if your Cincinnati auto accident lawyer tells you not to push on this issue. The last thing you want to do is risk losing in court by refusing to settle. If the only thing standing between you and a settlement is punitive damages, you should probably settle. Trust that your attorney has your best interests in mind. They won't recommend that accept a settlement if they don't think it's fair.
Remember – not all accident victims will qualify for punitive damages. Another thing to consider is that there is a limitation on how much you can demand in punitive damages. In Ohio, you're limited to twice the amount you received in economic damages.
Elements That Impact Your Compensation:
Ohio has clear laws that help you calculate a suitable compensation amount for your case. Your attorney will consider various aspects when deciding how much to demand in your lawsuit.
Typically, the compensation you will get for your car accident includes the wages you lose and the medical expenses related to your injuries. However, it can also include compensation for any psychological trauma you experienced as a result of the accident and any ongoing therapy you require to deal with it.
Compensation for other factors, such as a lack of enjoyment in your life, can also be included in your damages. Nevertheless, there are some factors lawyers and insurance companies take into account when negotiating your car accident settlement.
Injuries and Harm:
First and foremost, your attorney will have to calculate any damages related to your physical injuries. This will make up a lion's share of your settlement. The more severe your injuries, the more you can demand. Also, severe injuries can increase other expenditures, such as:
Ongoing physical rehabilitation
Loss of wages
A long-term impact on one's career
All these things can impact the amount of compensation since you might not be able to work in the same profession due to your injuries. Thus, you might get compensation for the amount of income you could have made.
Damages:
Apart from earnings and expenses, there are other damages that will impact the amount of your settlement.
Mental trauma, sufferings, etc., are things you can include in your final settlement. Though they do not have any financial impact on the victim, they can affect their life quality.
Enlist the Services of the Best Cincinnati Auto Accident Attorney
Accidents are never a pleasant experience, especially if you sustain significant and life-changing injuries. Therefore, you need to have the best legal representation possible to help you get the compensation you deserve.
Attorneys at the Young, Reverman & Mazzei law firm are here to help you with your car accident case. We have years of experience helping our clients with their personal injury cases and other legal matters. Get in touch with our team of the best personal injury attorneys in Cincinnati, Ohio and request your free case evaluation.