Every year, there are hundreds of auto recalls. In 2022, there were more than 300 according to the National Highway Traffic Safety Administration. Most of the time, these recalls are for minor issues. For example, there could be an electrical short that causes your brake lights to go out.
Other times, however, the recalls are for much more serious problems. An example of this is the recent recalls for SUV rollovers. Some auto manufacturers have recalled entire fleets of SUVs for this reason. It isn't surprising then that our Cincinnati accident lawyers meet with a lot of people who have been injured after their vehicle experienced an auto recall.
They contacted our office, afraid that they wouldn't be allowed to sue since the auto manufacturer technically warned them. While we certainly understand why someone would feel that way, the truth is that you can still sue.
Here, we will explain how an auto recall works. We will also explain whether your Ohio accident attorney can still file legal action once a recall has been issued. If you have any further questions or concerns, feel free to contact our office directly.
How Do Auto Recalls Work?
An automobile recall is issued by either the auto manufacturer or the National Highway Traffic Safety Administration. Typically, the recall is issued when one of two things happened. Sometimes, a class action lawsuit is filed against the manufacturer for a defect in their vehicles. When this happens, they like to protect themselves by issuing the auto recall, hoping that nobody else will be able to sue.
The second thing that can give rise to a recall is when a major defect is discovered by the manufacturer's own personnel. Usually, the recall is not issued until the manufacturer is in trouble. Sadly, it is rare that any corporation would alert people to a danger in their products on their own. They usually wait until one of their risk analysts, or "bean counter" as they are often called, tells them it's a good idea to issue the auto recall.
Just Because a Recall is Issued, That Doesn't Mean the Vehicle Isn't Dangerous
As stated briefly above, an auto recall does not automatically mean that your vehicle is dangerous. It could be a minor issue that causes inconvenience rather than a safety risk. However, the cases that our Cincinnati accident lawyers handle often involve more serious defects.
Some of the more common dangerous defects that we find in a recall include the following:
Defective braking system
Rollover tendencies
Airbag defect
Faulty seatbelts
Engine problems
Of course, this list isn't exhaustive. There are hundreds of reasons why a recall may be issued. The problem is that a lot of people assume that, just because an auto recall has been issued and addressed, their vehicle is perfectly safe.
That isn't the case. For example, when it comes to SUV rollover issues, manufacturer and NHTSA recalls have not solved the problem. In 2022 alone, there were more than 280,000 rollover accidents in the U.S. alone. Sadly, more than 7,000 people were killed in these accidents.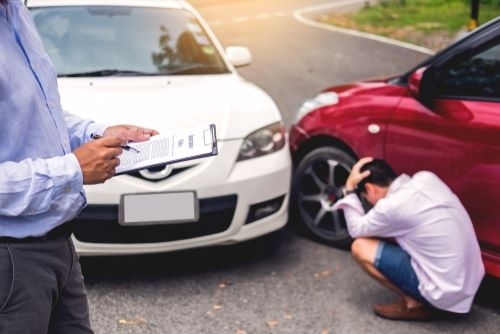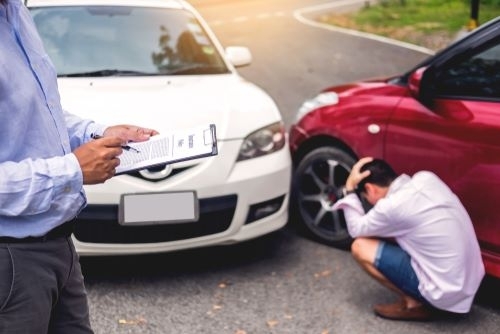 Your Cincinnati Accident Lawyer Can Still Sue for Damages
One of the reasons auto manufacturers issue a recall is so that they relieve themselves of liability. They figure that once people get their auto recall, it is up to them to take their car in for service. If the customer doesn't get it fixed, then the manufacturer argues that they chose to assume the risk. The bottom line is that a major auto manufacturer cannot use a recall as a defense in a car accident lawsuit. Ohio accident attorneys have handled many cases that involve a recall.
There are plenty of people who receive their auto recall and address it immediately. Yet they still end up getting injured in an accident. Sometimes the accident is the result of the issue that was the subject of the recall. Other times, it was a completely separate issue that caused the crash. It all depends on the facts of your case.
Either way, your Cincinnati accident lawyer can still sue the manufacturer on your behalf. They can also sue the following parties if warranted:
The company that provided the parts to the auto manufacturer
Your mechanic, if they are the ones who allegedly fixed the issue stated in the recall
The other driver
The dealership that sold you the vehicle.
When your Ohio accident attorney first files your complaint, they will ensure that all potential defendants are named in your lawsuit. You may not be able to add them later.
Don't Let the Manufacturer Take Advantage of You – Meet with an Ohio Accident Attorney Today
As disappointing as it may sound, most auto manufacturers do not issue a recall as soon as they notice there's a problem. It isn't until their risk analysts tell them it will be cheaper to issue the auto recall than to defend against potential lawsuits. If you try to sue them for an issue with your own vehicle, they will try to take advantage of you.
They may try to tell you that you've missed the statute of limitations period. Or they may offer a small payoff to make you go away. The good news is that your Cincinnati accident lawyer won't let this happen. They'll deal with the insurance adjuster and auto manufacturer on your behalf. They aren't intimidated by the likes of Ford and GM. Instead, they will work tirelessly to ensure that you get the compensation you deserve.
We offer all new clients a free, initial consultation. This gives you a chance to sit down with an experienced Ohio accident attorney free of charge. Many people aren't sure if they even want to hire a lawyer when they first come to our office. They have a lot of questions, and they deserve answers. The free consultation also gives our Cincinnati accident lawyers a chance to review your case and see if it's worth pursuing.