Our workers' comp attorneys in Cincinnati always tell their clients how important the minutes after a workplace injury are. The things you do immediately after you get hurt on the job can make a world of difference. In fact, they can make the difference between having your claim approved and having it denied. It can be hard because nobody ever teaches you what to do in these situations. Our injury attorneys in Cincinnati can help.
You Must Report Your Workplace Injury Immediately After Your Workplace Accident
The first thing you need to do immediately following your workplace injury is to report it. You must notify your manager or Human Resources Director right away. Let them know what happened. You'll likely be asked to fill out a workplace injury form. Your manager will also be asked to review it and sign off. This form will be sent to the company's workers comp insurance carrier. They'll decide, along with your employer, whether to approve your claim.
If you failed to report your injury, there's a good chance your claim will be denied. Not only does your employer have a specific policy regarding workplace accidents, but the laws in Ohio do as well. According to the statute of limitations in Ohio, you only have one year to file your workers' compensation claim. It used to be two years, but the law was since updated. If you miss this deadline, your claim will be barred forever.
As far as your employer's policy regarding workplace injury is concerned, they can't prevent you from receiving benefits simply because you didn't abide by their policy. In other words, if your employer says you only have thirty days to report your injury, they can deny your workplace injury claim. However, if your workers' compensation attorneys in Cincinnati appeal it, you'd have a good chance of winning. This is, of course, if this was the only reason your claim was denied.
You Will Have to Submit to a Drug Test Prior to Treatment
Employers in Ohio have the right to drug test their employees if they get hurt on the job. This allows them to check to see if you were under the influence of drugs and alcohol at the time of your workplace injury.
Your company policy on drugs and alcohol likely says you are prohibited from using them while on the job. Typically, these policies even stipulate that you can take prescription medications, but only to the extent that they don't interfere with your job or safety. If you're prescribed a medication like Xanax and they find that you weren't using it as instructed, your claim may be denied.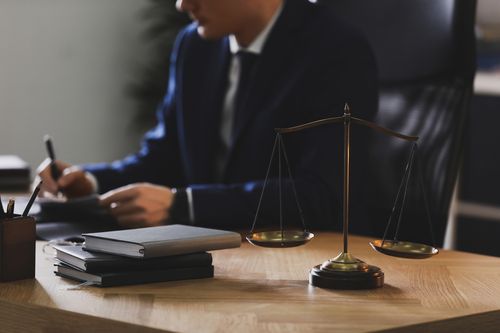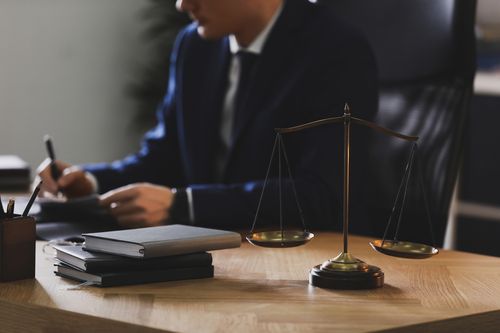 You'll Be Taken to a State Approved Workers' Compensation Doctor in Ohio
One important thing to understand about workers comp is that you must be treated by a certain list of doctors. Every state has a list of approved, certified doctors who may treat people under workers comp. When you're taken out of the workplace for emergency treatment, they'll take you to one of the state-approved doctors.
If you refuse to be treated by a certified doctor, you won't be eligible for benefits. The same is true if you don't cooperate with your doctor's care plan. If you skip appointments or refuse to go to physical therapy, your benefits will be terminated.
You Are Not Allowed to Work Anywhere Else While Collecting Workers Comp in Cincinnati
It may seem like common sense, but it is still worth stating. If you're out of work collecting workers' compensation benefits, you can't work another job. Even if you had that job prior to getting hurt at your main job. If your employer finds out that you are working somewhere else, they'll terminate your benefits right away. You could even be forced to pay back whatever benefits you had received up to that point.
Workers comp benefits are meant to compensate you while you are unable to work. If you are still working somewhere, your employer will argue that you're able to return to work at their company.
You have to remember – while you're out on workers comp, your employer has to pay someone to fill in for you. They may even have to hire someone new to cover your duties. Once you return, they may have to keep this other employee on staff. This will cost them extra money.
You Must Comply With Your Doctor's Treatment Plan
One mistake you don't want to make is refusing to comply with your doctor's treatment plan. If you don't show up for appointments or refuse to go to physical therapy, your benefits may be terminated. The same thing may happen if you refuse surgery.
The understanding is that your goal is to get better so you can return to work. If you refuse to do the things that will help you in your recovery, you risk having your claim denied.
If this happens to you, then you're going to need an experienced workers' compensation attorney in Cincinnati. They can try to negotiate with the insurance company or get a second opinion from a different doctor.
Your Benefits Will Continue Until You Return to Work
If your workers' compensation claim is approved, you'll receive benefits until you are able to return to work. Your medical care will continue until you're fully recovered. Even after you return to work, you may have to continue with physical therapy. If your injuries were very serious, you may need additional surgeries down the road. Workers' comp will cover these things.
You'll also continue to receive replacement wages until you return to work. Ohio does, of course, put a limit on how long you can receive benefits. The longest you can collect benefits under workers comp is 200 weeks. This is just about 4 years. If you're still unable to return to work after 200 weeks are over, you would have to apply for disability.
Contact a Seasoned Workers' Compensation Attorney in Cincinnati Right Away
If you've recently gotten injured at work and don't know what to expect, we can help. All you have to do is call and speak with one of our injury attorneys in Cincinnati.  They can review your initial claim paperwork and find out where the insurance company stands. They'll find out if they intend to pay your claim. If not, they can always file an appeal on your behalf. If this doesn't work, you'll have the option of filing suit against your employer and their insurance carrier.
All you have to do is call today and schedule your free, initial consultation.