Imagine that you have spent ten years at the same company, slowly working your way up the corporate ladder. Then, out of the blue, you suffer a workplace injury and have to file a workers compensation claim. You know you'll be out of work for a while. While you understand how important it is to get the medical care you need, there is a part of you that is reluctant to take the time off. Our Cincinnati workers comp attorneys meet with clients every day who are terrified that things won't be the same for them when they are ready to go back to work.
One of the biggest fears our clients have regarding their workers compensation claim is that their job will not be available when they return. This is a logical and reasonable fear to have. If you are out of work for more than a couple of weeks, your employer will need to find someone to fill in for you. This means they have to either transfer someone from another department or hire someone new. Either way, it will cost them money. It will also cause a lot of upheaval. When it's time for you to come back to work, there's a good chance they won't want to go through all of that again.
Here, we will discuss what happens when you're ready to come back to work after your workers compensation claim is resolved. We will also explain what your rights are and how our Cincinnati workers comp attorneys can help you protect you during what can only be described as a scary and frustrating time. If you still have questions or concerns about your own claim, call our office. We offer all new clients a free, initial consultation. This means you can meet with one of our seasoned attorneys free of charge.
Your Employer Is Not Legally Required to Hold Your Job for You
It is true that your employer is not required to hold a job for you. If you're expected to be out of commission because of a workers compensation claim for a while, they have every right to put someone else in your position. When it's time for you to come back, they aren't even technically required to offer you any job. However, the general practice is to try to find a suitable position for somebody who was a good employee prior to suffering a workplace accident.
There are times, of course, when you can no longer do your old job because of your injuries. For example, if you're a truck driver and you suffer a serious back injury, you probably won't be able to drive 8-10 hours a day. While there is a chance that your employer will let you work part-time, that doesn't solve your problem. You still won't be able to pay your bills.
One piece of good news is that, if you return to work part-time, you can continue to collect partial benefits. You will receive 2/3 of the difference between what you used to earn and what you are now earning part-time. The same is true if you are put into a different position when you return to work. If the new position pays less than your previous job, you can still collect these partial benefits.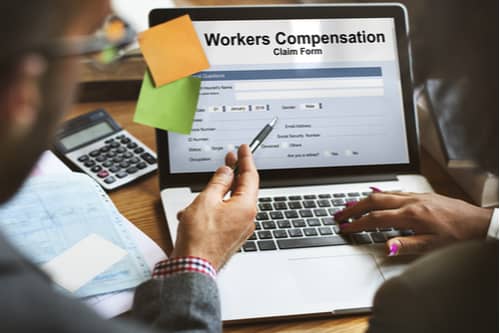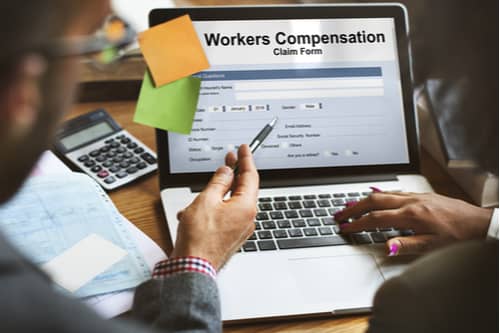 Your Cincinnati Workers Comp Attorney Will Make Sure There is a Comparable Job Available
One good thing about hiring a Cincinnati workers comp attorney is that they'll negotiate with your employer on your behalf. They will demand that you either be given your old job back or given a comparable position. It isn't just about pay. You deserve to have a job that carries the same authority and prestige as your old job. This may not matter if you work an entry-level job. However, if you were a manger prior to your workplace accident, it seems only right that you'll be a manager when you return.
It Really Depends on How Long You Are Out of Work
As far as whether your employer will hold your job, it really depends on how long you were out of work. If you're only going to be out of work for a couple of weeks, it makes sense for your employer to hold your job. However, if your workers compensation claim lasts for months, it will be a lot harder for your company to keep your position open. They will have to fill it in order to keep their business flowing.
Are You Able to Do Your Prior Job Given Your Injuries?
If you are no longer able to perform your job due to your injuries, things can become tricky. Your employer will have to permanently fill your old job. And, depending on whether the company has alternate positions for you, they may not be able to offer you a comparable position. If you were a good, hardworking employee prior to your accident, they may bend over backward to make something happen for you. However, if you were a problematic worker, they may decide to let you go.
If You're Concerned, You Should Contact One of Our Cincinnati Workers Comp Attorney
When you file a worker's compensation claim, your employer is required to do three things. First, they must make sure your medical care is covered by their workers' compensation insurance. Second, they must provide you with weekly benefits equal to 2/3 of your average weekly wages.
Finally, they are supposed to provide you with either the same job or a comparable job, to what you had before your workplace accident. If you feel you have been unfairly treated while out on a workers compensation claim, you need to fight back. The best way to do that successfully is to retain one of our Cincinnati workers comp attorneys.
Our attorneys have helped hundreds, if not thousands of people with their workers' compensation claims. Some of their claims were denied outright. Others may have been forced to return to work before they were fully healed.
If you're having trouble with your own workers' compensation claim, contact our office right away. If your employer and their insurance company think you aren't represented by a Cincinnati workers comp attorney, they may try to take advantage of you. If you don't want this to happen, you need to protect yourself and protect your rights.
Since we offer all new clients a free, initial consultation, you should call our office immediately. Set up a date and time that you can come into the office and meet with one of our seasoned lawyers. We will do whatever we can to make sure you receive the benefits you deserve.