If you've been involved in a workplace accident, you should already be receiving your workers compensation benefits. The fact that you're reading this means your claim was probably denied. Or it means you don't know how to file a claim under workers compensation. Cincinnati workers comp lawyers get calls every week from workers who have been injured on the job.
They don't know which way to turn and have no idea how workers compensation works. What we do is recommend that they come into the office and meet with one of our injury attorneys in Cincinnati, Ohio. They can explain how the process works and help you file your claim. If your claim was already denied, they'll help you file an appeal.
Here, we'll discuss how workers comp works in Ohio. We'll also explain what the eligibility criteria are. If you still have questions or concerns, just give us a call. Set up a date and time to meet with one of our seasoned Cincinnati workers compensation lawyers. Your first meeting won't cost you a dime, so you have nothing to lose.
Not Everybody in Ohio Is Eligible for Workers Compensation Benefits
For the most part, if you work full-time or part-time, you should be covered by workers compensation. There are a few categories of employees, however, who aren't eligible for workers compensation.
The groups that have historically been denied workers compensation haven't changed much over the years. While these workers are not eligible for workers comp, there are other programs they can turn to when they get hurt.
The excluded groups include the following:
Farmers and agricultural workers
Domestic servants
Railroad employees
Federal employees
Casual and seasonal workers
Independent contractors
If you happen to belong to one of these groups, you won't be able to apply for workers compensation benefits in Ohio. You'll have to talk to your Cincinnati workers compensation lawyer to see what other avenues you can pursue.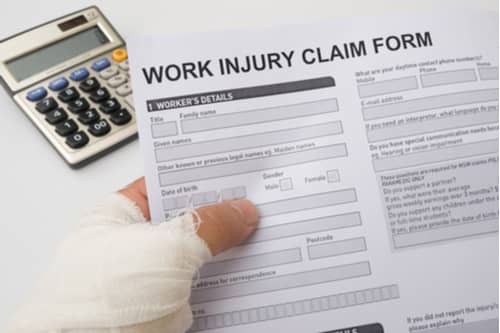 You Must Qualify for Workers Comp Before You Can Receive Benefits
The only way you'll receive benefits through workers comp is if you meet certain criteria. These are the same for most states. If you fail to meet these basic requirements, your claim will be denied.
The workers compensation eligibility criteria include the following:
Your accident must have taken place on company property. If you work on the road or from home, your injuries must have been sustained while you were acting within the scope of your employment.
You must be on company time when your injury take place. If you're on lunch or on break, there's a good chance your claim will be denied.
You must report your accident right away. Let your manager or someone from Human Resources know what happened immediately.
You will be required to submit to a drug test prior to receiving treatment.
You can only be treated by a state-approved doctor.
You must participate in your medical treatment plan.
You can't work anywhere else while out on workers compensation.
Typically, if you meet these criteria, your claim will be approved. However, there are times when the insurance company chooses to deny your claim. If that happens, your injury attorney in Cincinnati, Ohio will have to find out why it was denied. Then they'll have to gather evidence to show that you did meet the criteria. This is the only way they'll be able to get your claim approved.
What Happens if Your Claim Is Approved?
If your claim is approved, you'll start receiving benefits in a week or two. You can't start collecting benefits until you've missed at least 7 days from work. Once you reach 14 days, you will receive retroactive payment for those initial 7 days.
Your workers compensation benefits consist of two things. First, you'll receive the medical care you need as well as follow-up care to treat your injuries. Second, you'll receive weekly replacement wages.
In Ohio, you receive your full weekly wages for the first 12 weeks you're out of work. After that, you'll be paid at a rate equal to 2/3 of your average weekly wages. If you were making $1,000 per week before your accident, you'll receive $666 per week while out on workers compensation.
There is a limit on how much you can receive. Every state limits the amount you can collect through workers' compensation. In Ohio, the most you can collect per week is $1,019. This means that anybody who makes more than $1,600 will max out at the weekly benefit rate of $1,019. And, while there isn't anything your injury attorney in Cincinnati, Ohio can do to change that, they can work hard to make sure you receive the benefits to which you're entitled.
Contact a Skilled Cincinnati Workers Compensation Lawyer Today
If you were hurt at work and aren't sure what to do next, just give us a call. One of our injury attorneys in Cincinnati, Ohio can sit down with you and explain the workers' comp process. They can also review your claim to see whether you meet the basic requirements for workers' compensation in Ohio.
If you haven't filed your claim yet, we can help you do that. Or, if your claim was filed but it hasn't been paid, we can reach out to the insurance company. We'll find out why your claim was denied and do our best to file a successful appeal.
There are times when, for whatever reason, the insurance adjuster is adamant about not paying your claim. If this is the case, we'll file suit on your behalf. This will show the insurance company that you mean business. Hopefully, this will be enough to spark payment. If not, we'll see the case all the way through if need be. Just call today and schedule your free, initial consultation.