Depending on the kind of work you do, there's a good chance you'll suffer a work-related injury at some point in your career and need workers compensation as a result. Hopefully, your injuries won't be all that serious. If they are, you should have the comfort of knowing that your employer will take care of you.
Unfortunately, that isn't always the case. Ask any Cincinnati workers compensation attorney and they'll tell you the same thing. There are some employers who deny every worker's comp claim. They wait until the workers files an appeal to pay their claim. They figure the longer they wait to pay you, the longer the money stays in their bank account.
In some cases, an appeal won't be enough. You may have to file a lawsuit against your employer and their insurance company. If that's the case, you'll certainly want a skilled personal injury attorney in Cincinnati by your side. They know the legal process and they know how to negotiate with the insurance adjusters.
All you have to do is call and schedule your free, initial consultation. This way, you can have the peace of mind you need. Dealing with physical injuries is not pleasant. You need to focus on getting better. Let our associates handle the legal side of things.
You Need to Qualify for Workers Compensation Before You Collect Benefits
In order to qualify for workers compensation in Ohio, you need to meet certain criteria. If you meet these requirements, there's a good chance your claim will be approved. However, if you didn't do what you were supposed to do in the days following your workplace accident, your claim will probably be denied. The only way to know is to wait until you receive the decision from the insurance company.
The qualifying criteria for workers comp in Cincinnati are as follows:
Your accident must have taken place on company property. If you work remotely, then you'll have to demonstrate that you were acting within the scope of your employment at the time of your injury.
You can't be under the influence of drugs or alcohol. Even if you took a prescription medication, your employer may claim that you took more than you were supposed to. This is why almost all employers require their workers to take a drug test before they even receive medical treatment.
You must report your accident immediately. Technically, you have one year to report your accident. But the longer you wait to report it, the greater the chances are that your claim will be denied.
You must be treated by an approved doctor. Ohio has its own list of approved doctors you can see under workers compensation. If you don't see an approved doctor, you won't receive benefits.
These requirements are not hard to meet. However, you can't go back and change what happened. If you did something you shouldn't have, there's nothing you or your Cincinnati workers compensation attorney can do about it.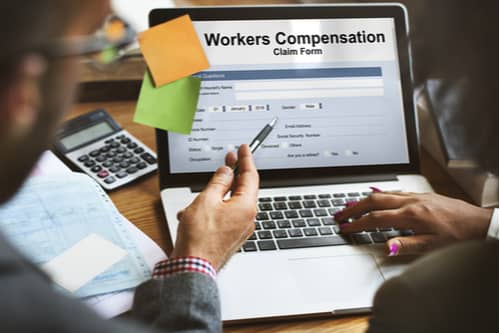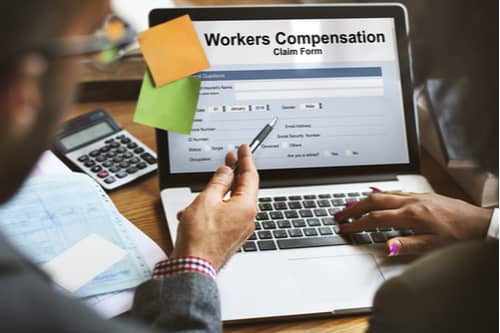 Your Cincinnati Workers Compensation Attorney Will Make Sure Your Medical Treatment Is Covered
If you get hurt on the job, there's no reason why you should pay out-of-pocket for your medical care. If you were doing your job at the time of your injury, your employer should pay for your medical care. This is why they have workers compensation. It's meant to take care of people who get hurt at work.
Your medical care should be covered completely. This includes your hospital visit, the ambulance ride, and even prescription medications. These things can add up. Imagine if you need surgery. Our personal injury attorneys in Cincinnati have seen cases where the hospital charges $20 for an aspirin. You can only imagine how much it'll cost for surgery and a hospital stay.
Once your initial treatment has been completed, you may be out of work for some time. Thankfully, your workers compensation claim will provide you with replacement wages as well.
You're Entitled to Weekly Replacement Wages in Addition to Medical Care
If you're out of work because of a workplace injury, you absolutely should receive weekly replacement wages. Even with workers comp benefits, you may not be able to pay your bills.
While out on workers compensation in Ohio, you'll receive a different amount for the first 12 weeks. During this time, you collect 72% of your average weekly wages. After the first 12 weeks are over, this will go down to 2/3 of your average weekly wages. For example, if you normally make $500 per week, you'll receive $333 per week. These benefits will continue until you go back to work. However, there is a limit to how long you can collect weekly benefits.
The longest you can collect workers compensation wage benefits is 200 weeks. This comes out to be just under 4 years. There is also a maximum amount that you can receive each week. As of 2021, this amount was $1,019.
You May Qualify for Career Training or Rehabilitation
Some people are no longer able to do their job due to a workplace accident. If this is the case, you may need additional training. You'll have to find a new career. Imagine you worked construction all your life. Now you're told you need to find something else to do with your life.
To do this, you may require career or vocational training. Under workers compensation, some people qualify for this special training. Your Cincinnati workers compensation attorney will make sure you get this training if you need it.
Call an Experienced Cincinnati Workers Compensation Attorney Right Away
If you recently experienced a workplace injury, you should qualify for workers compensation. Unless you failed to meet the general criteria for workers comp in Ohio, you should receive medical treatment and replacement wages. If for some reason, this doesn't happen, you need to call a Cincinnati workers compensation attorney.
All you have to do is call and schedule your free, initial consultation. You can sit down with an experienced lawyer who specializes in workers comp. Our personal injury attorneys in Cincinnati have decades of experience handling cases just like yours. They'll push to settle your case if it's possible. If not, they file suit on your behalf. You need to focus on getting better. Let our team worry about the legal side of things.