If you've been involved in a car accident, there are certain things you need to do in order to protect your insurance claim. The first thing you need to do is call 911. They'll send out a police officer to investigate the crash. The second thing you need to do is go to the hospital. The only way to document your injuries is to submit a copy of your medical bills.
The third thing you must do is call an experienced personal injury attorney in Cincinnati. They'll help you file your claim with the insurance company. They'll make sure it's handled properly right from the start. They'll also make sure the insurance adjuster doesn't try to take advantage of you.
Here, we'll discuss the ways in which your attorney can help you file your insurance claim. If you aren't sure where to start, you should go online and search for "top auto accident lawyer near me." Our firm will appear, and you can call to schedule your free, initial consultation. In fact, you can contact us directly through our website. Just make sure you don't wait too long. If your claim isn't filed in a timely manner, it will be denied.
Hiring a Seasoned Personal Injury Attorney in Cincinnati Will Increase the Chances of Your Claim Being Approved
When people submit an insurance claim on their own, they don't realize that it puts them at a disadvantage. As soon as the insurance adjuster sees that you don't have a lawyer, they may put your case on the back burner. They won't return your call and they don't answer your emails.
The insurance company assumes that they can deny your claim and you'll just walk away. They don't think you'll figure out how to navigate the appeals process on your own. They may even try to get you to agree to a very low settlement. They'll ask you to sign a settlement release that prohibits you from going after the defendant for more money down the road.
Now, if they know you've hired one of the top auto accident lawyers near you, they'll change their approach. They know your lawyer isn't going to sit back and wait for answers. They also know they won't get away with a lowball settlement if there's a lawyer involved.
Your Attorney Will Make Sure You Don't Miss the Filing Deadline
One of the other benefits of hiring a Cincinnati injury lawyer is that they won't let you miss your filing deadline. Of course, if you have already missed the deadline before you meet with one of our associates, they'll have no control over this. However, if you come to see us immediately after your accident as we recommend, we'll work quickly to make sure your claim is filed in time.
The other nice thing about having a lawyer help you with your claim is that they won't fill out the wrong forms. Nor will they forget to include the information required to process your claim.
Once your claim is filed, your attorney will diligently follow up with the insurance adjuster. They don't want your claim to get stale. If you haven't received an approval or denial within a couple of weeks, there's something wrong. Your attorney will contact the insurance company and find out what the holdup is. If need be, they'll even file a personal injury lawsuit against the defendant.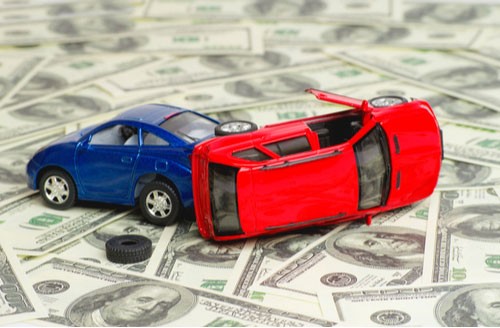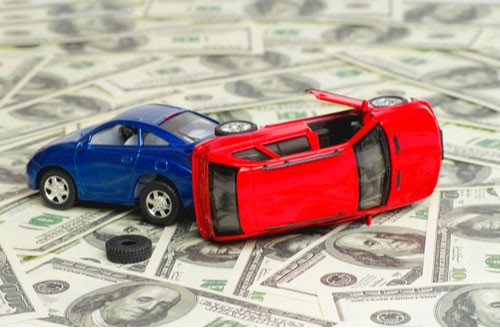 The Insurance Adjuster Won't Insult Your Cincinnati Car Accident Lawyer With a Low Settlement
One way insurance companies take advantage of accident victims is by offering them a low settlement. They know you're probably desperate for cash. With medical bills piling up and a large bill from your mechanic's shop, you have a ton of expenses. You may be tempted to accept the settlement even if you think you deserve more.
Your personal injury attorney in Cincinnati won't fall for this trick. They know what your total demand is. They also know what you need to cover your out-of-pocket expenses. Their goal is to settle for as much money as possible. If they can't get the insurance adjuster to play fair, they'll simply prepare you case for trial.
One of the great things about the firm of Young, Reverman, and Mazzei is that the insurance companies are familiar with them. We've handled hundreds of accident cases over the years. We aren't intimidated by the big insurance company and have a reputation for getting our clients the compensation they deserve. This means it's unlikely that the insurance company will play hardball. They know it's in their best interests to negotiate a fair settlement.
What if the Insurance Company Refuses to Settle Your Insurance Claim?
After all of your attorney's hard work, there is always the chance the defendant won't settle. If this happens in your case, don't worry. Our team of experienced personal injury attorneys in Cincinnati will file suit on your behalf.
Once the insurance company realizes that you aren't going to back down, they may change their tune. Usually, once see that your attorney means business, they become more amenable to a settlement for your insurance claim. This is in everyone's best interest.
Contact an Experienced Personal Injury Attorney in Cincinnati Today
We understand that a lot of auto accident victims like to wait until their insurance claim is denied before they call a personal injury attorney in Cincinnati. However, it defeats the purpose to wait. If you have an experienced attorney by your side when you file your claim, there's a better chance of it being approved.
The other reason you don't want to wait too long is that you could miss your filing deadline. If your claim isn't filed on time, it will be denied. It may not be possible to file an appeal. It depends on the circumstances and how long you initially waited to submit your claim. Rather than have this happen, just give us a call and schedule your free, initial consultation. You don't have to pay anything upfront. More importantly, you'll have a legal professional by your side throughout the entire process.