Our Cincinnati accident attorneys meet with new clients every week. People come into our office after their auto accident, hoping to find out if they can sue the other driver. They tend to think that, just because they were involved in a motor vehicle accident, they are entitled to a ton of money.
We always tell them from the start that the job of an Ohio accident attorney is not to make our clients. Our job is to make you whole. You shouldn't be left holding the bag if you weren't the one who caused the auto accident.
Here, we will discuss the various types of damages your Cincinnati accident lawyer can demand in your lawsuit. Since every case is different, there's no way to know for sure whether you'll receive these damages. It all comes down to the evidence and what your Ohio accident attorney can prove.
If you still have questions about your own car accident lawsuit, contact our office. We'll schedule a time for you to come into the office for your free, initial consultation.
It's Not Enough That You Were Involved in an Auto Accident
As briefly stated above, it's not enough that you were involved in a car accident. If your Cincinnati accident attorney can't prove that you were hurt or suffered some sort of injury, you won't be able to sue. You won't even be able to file a claim against the other driver's insurance company if you weren't injured.
You can only sue someone when you have suffered a loss. If you weren't hurt and the damage to your car or SUV was nominal, you won't need an Ohio accident attorney. You won't be able to sue, period.
Your Cincinnati Accident Attorney Must First Prove Fault
Before you can think about damages, your Cincinnati accident attorney must first prove fault. If you can't demonstrate that the other driver was responsible for the crash, you won't be receiving damages. To prove fault, your attorney must prove that the other driver was negligent.
This requires that they demonstrate the following four things:
The defendant owed you a duty of care
They breached this duty
You were injured
Your injuries were caused by the defendant's negligence
In a typical car crash, it's nearly impossible to prove that one driver was 100% at fault. Usually, there is one driver who is primarily responsible for the crash. The other driver is at least partially at fault. It's your Ohio accident attorney's job to prove that the other driver was the one primarily responsible for the accident.
Most Accident Victims Are Entitled to Damages for Medical Bills
If you suffered a serious injury in the crash, you'll need extensive medical care. If you can prove that the defendant was at fault, your Cincinnati accident attorney can demand that you be reimbursed for any medical bills you experienced as a result of the crash. This includes both your out-of-pocket expenses as well as any monies your health insurance company already paid.
They will expect to be fully reimbursed once your case is settled. In addition, you can demand compensation for any future medical care you may need. Your doctor can testify as to what future care you will need. Then, your Ohio accident attorney can have an actuary confirm what this care will cost.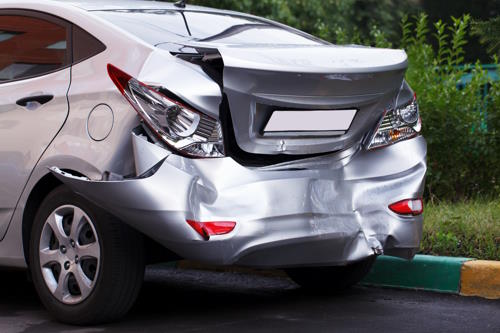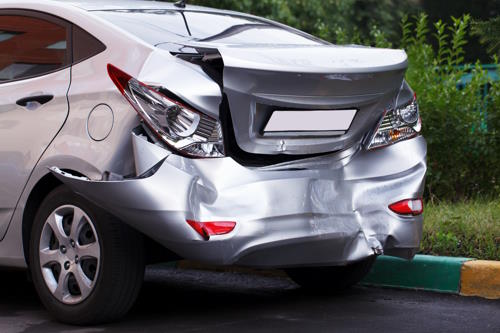 Your Ohio Accident Attorney May Also Demand Damages for Lost Wages and Lost Income
If your injuries were serious enough for you to miss work, you may be entitled to damages for lost wages. Your Cincinnati accident attorney will submit proof of how much time you were out of work. They will then have payroll provide proof of how much income you have lost. In addition to lost wages, you can also demand compensation for lost future income.
If you are no longer able to do the same kind of work because of the crash, you can demand further compensation. Your attorney will have to show the difference between what you used to earn and what you'll now earn. Whatever that difference is, they will multiply it by the number of years you have left until retirement.
You Can Ask for Compensation to Repair or Replace Your Vehicle
Obviously, if your car is damaged or destroyed in the accident, your Ohio accident attorney will demand compensation. You will be entitled to whatever it cost to fix your car or SUV. Or, if the insurance company declares your vehicle as totaled, you can demand the fair market value of your car.
It's important to note that you can't demand the cost of a new vehicle. Instead, you're only entitled to the fair market value of your vehicle at the time of the accident.
There's a Good Chance Your Cincinnati Accident Attorney Will Demand Damages for Pain and Suffering
Depending on how serious your injuries were, you may be entitled to damages for pain and suffering. These are not a given. If your injuries were not, in fact, painful, you can't expect to collect these damages. Your Cincinnati accident lawyer will have to demonstrate that you suffered physical and mental anguish.
There are a variety of ways to do this. For example, you can submit an affidavit from your doctor stating that you were prescribed pain medication for months. They can also testify to the painful surgeries you required.
Trust That Your Ohio Accident Attorney Will Fight to Get You as Much Money as Possible
The main reason you hired a Cincinnati accident lawyer was that you wanted to sue the other driver for damages. You wanted to be fairly compensated for your injuries and the damage to your car or SUV. You need to trust that our Ohio accident attorneys have your best interests at heart. Plus, since your attorney is paid when they win your case, they are just as invested as you are.
We suggest you contact our office as soon as possible after your car crash. You can take advantage of a free, initial consultation with one of our Cincinnati accident lawyers and find out what your case may be worth.