In the United States, approximately six million traffic accidents occur each year. However, a big number of accidents result mostly in property damage. However, crashes can also cause devastating injuries. Car accidents result in injury to one in three drivers and passengers, with two in ten accidents killing the driver or passengers.
You should seek the help of a Cincinnati automobile accident attorney if you are ever injured in a car accident.
According to the Ohio State Highway Patrol, the number of traffic fatalities in Ohio increases every year. As of this year, Ohio had 1,057 traffic fatalities, up from 1,131 in 2017.
Below is a list of things to do in the event of a car accident:
Check If Anyone Has Been Injured in the Car Accident:
Leaving the scene of an accident, no matter how minor, does not make sense. Your priority is to ensure everyone's safety. Everything else can wait, as per Rob Luna, manager of the American Automobile Association's auto accident group. Find out if anyone needs medical attention and seek it as soon as you can.
Move Your Vehicle Away From Danger:
Keep your hazard warning lights on and use flares or warning triangles to warn other drivers that you are on a dangerous road. If you do not need medical attention and the accident is minor, drive carefully to the side of the road.
Be extra careful when getting out of the car if the accident occurred on a busy road or highway.
Report the Incident to the Police:
Despite the importance of reporting an incident, the police may not intervene in the event of a minor incident. Some police departments have switched to online reporting instead of dedicating resources to the scene.
If the police arrive at the accident scene, be sure to get the officer's name, badge number, and contact information. Ask the officer for a copy of the accident report. In case the police are not in attendance, ask the adjuster handling your claim for a copy of the report.
Gather Relevant Information:
Get the names, addresses, phone numbers, and driver's license numbers of everyone involved. You can take photos of these documents with your cellphone camera or write the information with a pen and paper.
Next, be sure to record all vehicle information, including the year, make, model, color, license plate number, and vehicle identification number, they then give the vehicle identification number to the driver. You should get the other driver's policy number and phone number of their insurance company in case they don't report the accident.
If any witnesses were present, ask them if they could provide contact information and details regarding what they witnessed. Make sure you do not share your social security number or insurance policy coverage limits with anyone. Ask your Cincinnati automobile accident attorney for more information.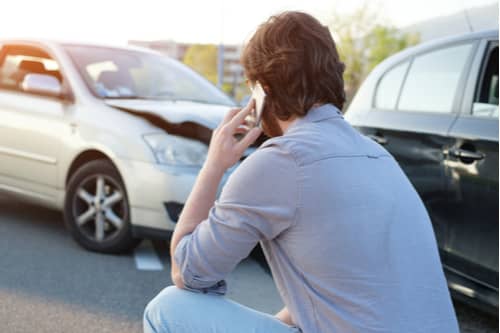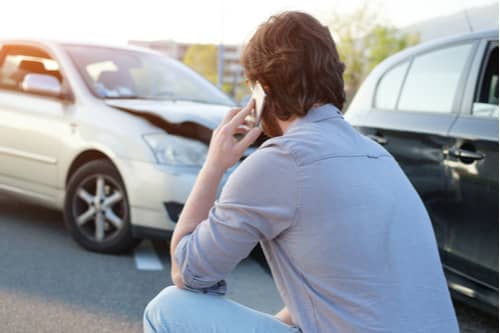 Document the Scene:
Taking photos of the whole car and close-up photos of the damage to both the car and other parts will help you document as much information as possible about the accident. Check where the impact happened: on the front side, the driver side, or the rear side? It is relatively easy to do this by taking photos of the car as a whole as well as the damage to it.
Note the street names and directions that each vehicle was heading before and after the accident, as well as the date and time of the accident. Photograph or take a video of the entire scene of the accident, including skid marks and property damage.
It is critical for your Cincinnati automobile accident attorney to be able to recreate the incident. This can only be possible if you have thoroughly documented the scene of impact. This information is often overlooked. Use your phone to create a voice memo. Recount the details of what happened while everything is still fresh in your mind. Remember to include information about the weather and visibility.
If Required, Call a Tow Truck:
The police can also call a tow truck company, and some automakers offer driver assistance programs. Depending on the damage to your car from the car accident, you might need to have it towed. Good car clubs provide roadside assistance. Tow trucks that arrive at an accident without notice are rarely trustworthy. Make sure they have the proper credentials and keep a record of contact information.
Get in Touch With Your Insurance Provider:
Choosing a cash deal over making an insurance claim may seem attractive, however, failing to notify your insurance company after a car accident can result in you being held responsible for any damage. Your insurance claims professional can help you determine your options if the cost of repairs exceeds the value of the vehicle. At no point should you leave the scene without a police report, even if you were not at fault.
In cases where the other party's insurance is not enough to pay your damages, you can contact your insurance company to find out if your policy offers coverage that can help. For example, if your insurance company thinks you were not at fault, they may offer a liability waiver so you don't need to pay the deductible.
Call a Cincinnati Automobile Accident Attorney:
Your Cincinnati personal injury attorney can assist you with everything from making sure you receive the best medical treatment to ensuring you are fully compensated for your vehicle. The attorney working on your case works on a contingency fee basis, which means you do not have to pay until you receive compensation for your injuries. Our firm employs specialists who will navigate every detail of your case and lead you to a successful verdict.