When most people sign up for auto insurance, they only care about the nuts and bolts of the policy. They want to know how much coverage they have. They also want to make sure their deductible isn't incredibly high. Aside from that, they don't pay much attention to the fine print.
This means that many of our clients have no idea how long they have to file their claims. Many accident victims come to see our car accident attorneys in Cincinnati for that very reason. They're afraid they may have missed their filing deadline and need help.
It's important to understand that there is a big difference between filing an insurance claim and filing a legal claim. If your insurance claim is paid, you won't have to worry about filing any legal action. However, if your claim is denied, or if the defendant's policy doesn't cover your damages, you'll need to consider filing suit.
Here, we'll talk about how long you have to file your insurance claim. We'll also touch on how long you have in Ohio to file a personal injury lawsuit. If you still have questions or concerns after reading this, you should give us a call. Sit down with one of our experienced Cincinnati personal injury lawyers. They can clear up any questions you may have. They can also help you determine how you want to proceed.
Your Insurance Policy Should Indicate How Long You Have to File Your Claim
If you're able to move around and deal with the insurance company, find out how long you have to file your claim. You should be able to find this information in your policy. If you don't have a copy of your policy, log into the insurance company's website and log in. You should be able to access a copy of your policy there.
If you are still at a loss, you can always call the insurance adjuster and ask them how long you have. Or you can call one of our Cincinnati personal injury lawyers and let them handle things for you.
Your attorney can reach out to the insurance company on your behalf. They'll find out when the filing deadline is and get started on your claim form. They'll get a copy of the police report as well so they can submit it along with your claim form. It's a good idea to see what the police report has to say before you provide the insurance company with your official statement.
What Should You Do if Your Claim Is Denied?
It usually takes about a week to find out if your claim has been approved. If it was approved, you should have your insurance check within a week to ten days. If it was denied, you'll need to wait for the denial letter. This letter will indicate why your claim was denied.
Once you have the denial letter, bring a copy to your car accident attorney in Cincinnati. They can look up the codes listed on the letter to find out the reason for the denial. Based on what they find, you will have a few different options.
If the other driver submitted their statement before you did, the insurance adjuster will probably give their statement more weight. This is why we always say to file your claim as soon as possible. It's our natural instinct to believe the first version of any story we here. You don't want to get involved in a "he said, she said" situation.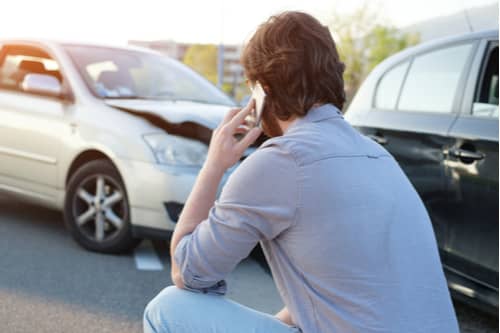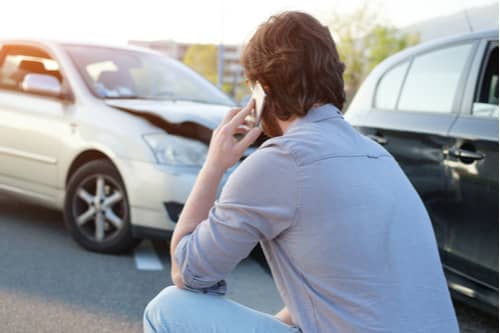 You Must File Suit Before the Statute of Limitations is Up
Every state has its own rules when it comes to civil lawsuits. The specific law that stipulates how long you have to file a personal injury lawsuit is the statute of limitations. In Ohio, the statute gives accident victims two years to file suit. The two years begin on the day of your crash. If you miss the filing deadline, your case will be dismissed.
The judge doesn't have discretion when it comes to this rule. One of the first things the court clerk will do is look for the accident date. If they see that it's been more than two years, they'll show it to the judge. He will then be required to dismiss your complaint.
Even if the court clerk somehow misses it, the defendant will file a motion to dismiss. Once the judge receives this, they'll have to grant their motion. Once this happens, you'll never be able to pursue the defendant again.
Why Is There a Limit on How Long You Have to File a Lawsuit?
The courts put a limit on how long you have to file suit for several reasons. First, they don't want people waiting around for years to see if an accident victim is going to sue. They also realize that evidence becomes stale after a few months, let alone a few years.
The judges also don't want their court dockets to be clogged up with old cases. If you don't file your lawsuit within two years, the court naturally assumes that you have no intention of moving forward with legal action. They don't think it's fair that the defendant would have to scramble to find old paperwork or accident report.
Once you miss the statute of limitations period, you'll have no recourse against the other driver. That's why it's a good idea to hire a car accident attorney in Cincinnati right away. They'll make sure your claims are filed on time and that they're filed properly.
Contact a Seasoned Car Accident Attorney in Cincinnati Right Away
If you've been injured in a motor vehicle accident, you only have a certain amount of time to file your claim. Ideally, you'll file your insurance claim within a day or two of your car crash. If you find that you need to take legal action, we recommend that you don't wait too long. While you have two years under the Ohio statute of limitations, there's no reason to wait that long. Call one of our Cincinnati personal injury lawyers right away and they'll help you figure out your best options.
When you call, ask one of our front desk staff to schedule your free, initial consultation. Take advantage of the fact that you can meet with a licensed professional for free. Then, if you decide you want to move forward with legal action, we'll be there for you every step of the way.